Ultra Helps Pave Way for Dance Music Expansion in Southeast Asia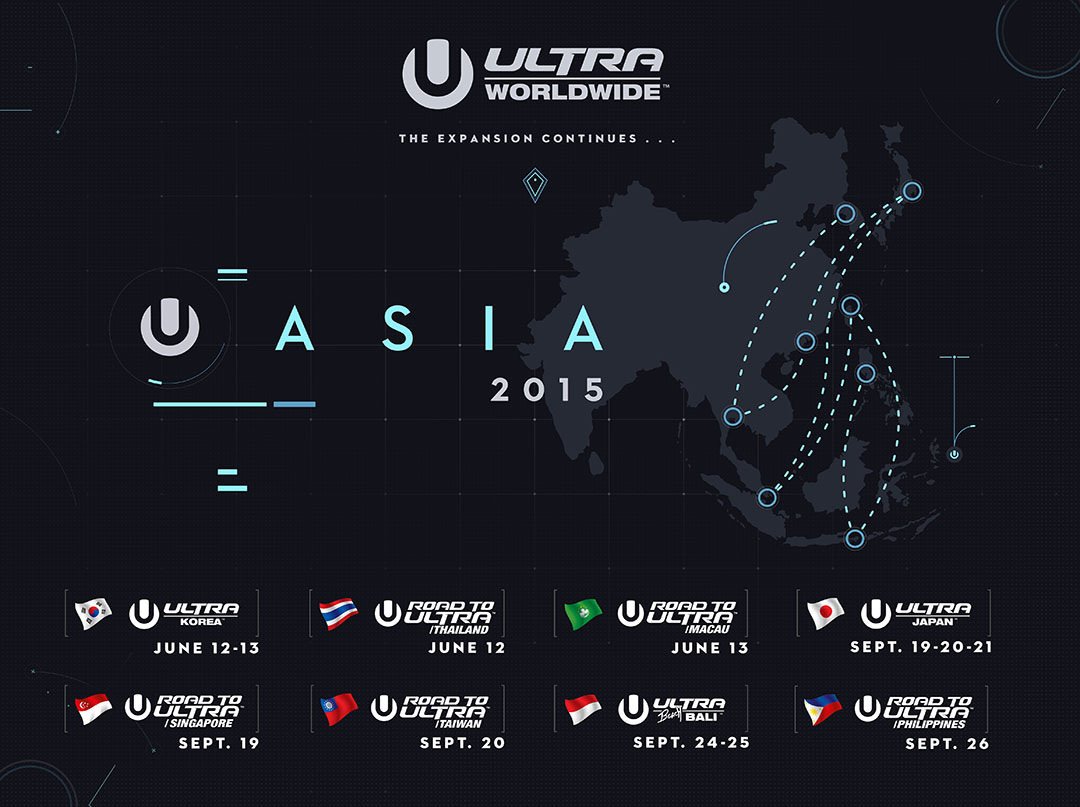 Ultra Music Festival is gearing up to take Southeast Asia by storm, with five events in a weeks span of time set to begin on September 19th. See the schedule below:
19 September – Road To Ultra Singapore
19-21 September – Ultra Japan
20 September – Road To Ultra Taiwan
24-25 September – Ultra Bali
26 September – Road To Ultra Philippines
While Ultra Japan has become a standard of excellence in the area, the rest of the locations are first time stops for Ultra Music Festival. An expansion of this magnitude is without a doubt sure to set the stage for an electronic dance music boom within the region. Pulse Radio is taking notice, and put together a list of the 10 reasons that these events will prove to be game-changers in Southeast Asia. The article details the direct impact on the industry, most specifically the artists, promoters, and most importantly – the fans. See below for a glimpse at the list:
Will Up the Ante for Local Festival Promoters, Raising the Bar for Events
Festival-Goers in the Region will Witness an International High Standard Festival on their Home Turf
Recognition of Southeast Asia as an Important Market for Festivals
Read the entire list via Pulse Radio here.
Credit: Pulse Radio